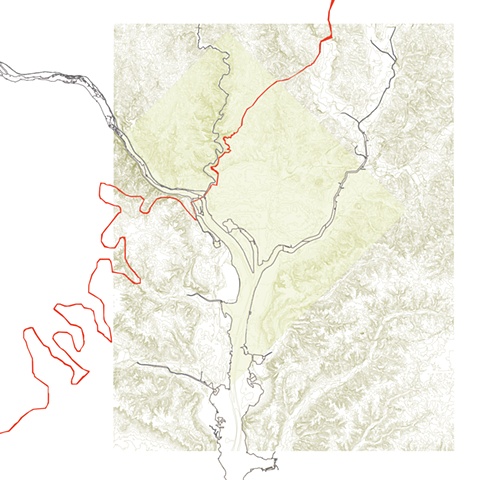 Artist Information
Alison Spain is a Washington, D.C. based artist whose work engages both the physical and the cultural landscape. Alison works primarily in painting and drawing, in large format, mural scale works such as Kgoyom, and smaller, more intimate pieces. Her work also incorporates digital drawing, social practices, and installation. Recent studies in Landscape Architecture continue to inform her practice.
Bio
Born 1974, Buffalo, New York. Alison received her MFA from Montana State University. She has studied with Oroon Barnes, Marilyn Frasca, Sara Mast, Harold Schlotzhauer, and Jay Schmidt. In 2005, Alison received a Fulbright Fellowship for her project, Art Without Borders,. She is the 2008 winner of the prestigious Most Patriotic Pet Award from the American Visionary Art Museum pet parade (Award shared with Norwegian Elkhound Cody).
Alison has taught in a variety of settings, including: Montana State, George Mason University, Prescott College, Arlington Art Center, and LifePieces to Masterpieces. She is available for commissions, collaborations, private and group lessons. ¡Se habla español!